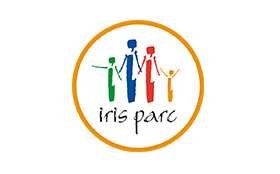 Iris Parc Camping Birkelt
The technical and economic lifespans of the existing pool at the campsite are nearing their end. This winter we are building a new outdoor pool area (525m²) and around 1300m² terrace on the current sunbathing lawn.
In next winter (2019/2020) we will tear down the existing covered pool and build a new one back which will off course be bigger and very modern.
Next to the extension of the capacity and the enlargement and modernization of the pools, we use this important phase to also modernize and optimize the existing facilities.
We will create this winter a new reception (110m²), increase the capacity of the outdoor restaurant, we will separate the snack and take-away section and we will build a modern multi-sports court (27mx13m).
The sports facilities will be extended with a multisport playing field. This will be realized next to the already existing indoor playground near the main building and entrance area. Additional play equipment will also be installed throughout the campsite.
The current snack bar is moved in the direction of the existing building for teens. At the same time, the snack bar will increase in size to accommodate the additional extra customers.
Moving the snack bar and reception will create more space for the supermarket (to be done in the winter 2019/2020 in order to expand the range of products.
The renovation has started end of September and for now, the work is progressing. We will keep you informed on the process and are convinced Iris Parc Camping Birkelt will even attract more customers the upcoming years.
IP's first celebrator of a
jubilee
Mitch Stadhouders is Iris Parc's first celebrator of a jubilee, on the 11th of November he will have worked here for 10 years.
A good reason for a small party. And since we all know that Mitch and his bodywarmer are inseparable, we knew exactly what to give him!
Erwin's consequent quote about Mitch is "Everybody loves Mitch" so it wasn't hard to find a good one liner on the bodywarmer.
We are very grateful for Mitch's work ethic, his commitment to Iris Parc and his good laughter during the work.
We are convinced he will be with us for many more years to come, to build Iris Parc to an even more mature company.
Congratulations, Mitch!