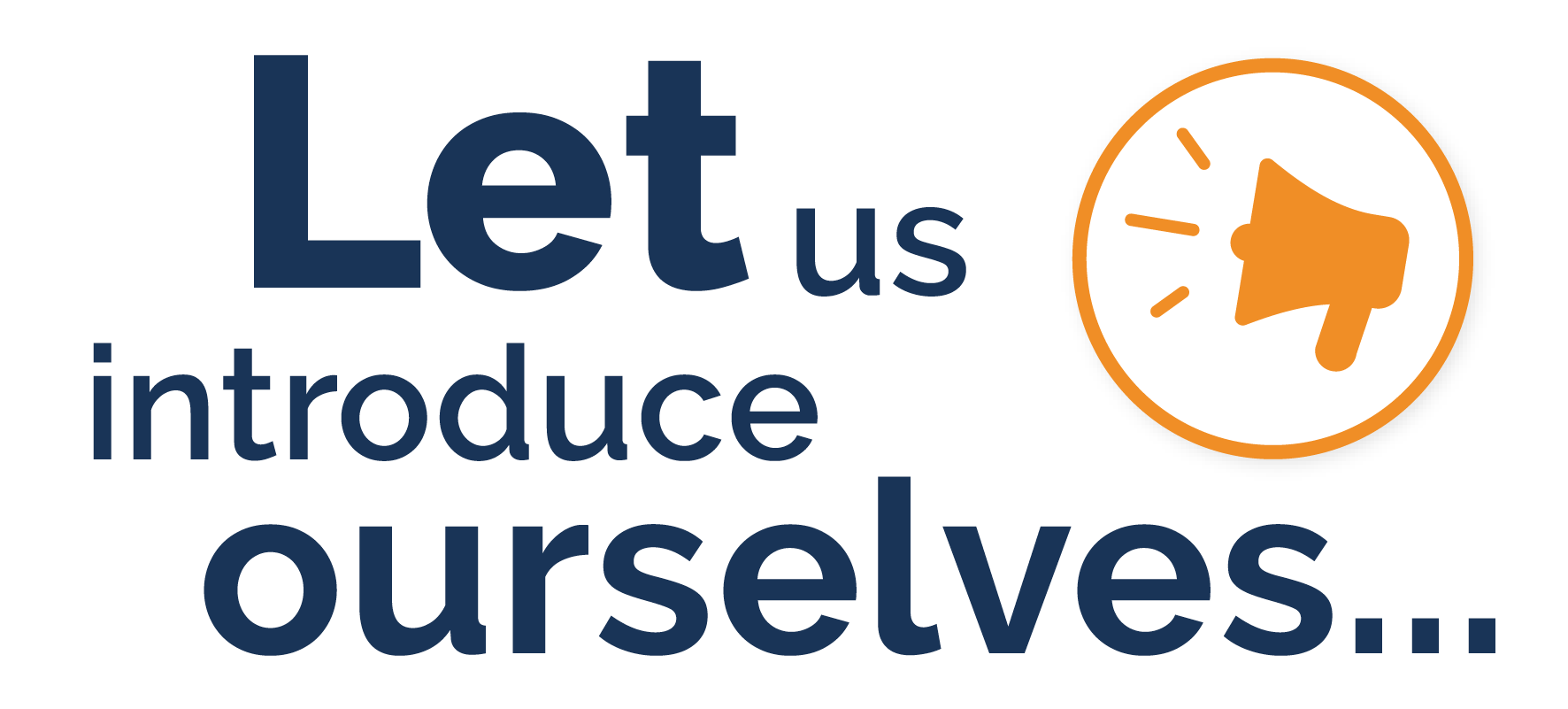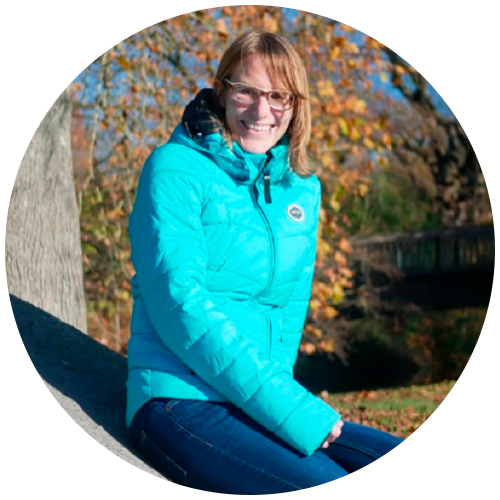 Jennifer
Post
Employee Sales & Customer
Service, VDE
Hi colleagues!
My name is Jennifer Post and I started working in the German Sales Team of Vacansoleil on 1st June 2018. I am 31 years old and I live in Mönchengladbach. In my free time I like doing sports like horse riding, swimming or going to the fitness room. At the weekends I often make bike trips to the Netherlands with my friend or we drive to the Eifel and go hiking.
After I finished my studies of Tourism and Event Management, I worked in the HR department of a trading company for seven years – first as an assistant in the international HR department and then I was responsible for travel management of business trips and writing reference letters in the HR Service Center.
I always wanted to return to a job in the tourism industry. Vacansoleil links my passion for camping holidays with my profession. My first camping experience was travelling with my family to France when I was a little child. Today I love travelling with our Campwerk tent trailer through Europe. I am glad to be part of the German Sales Team and I feel very welcome.
I hope to meet you all soon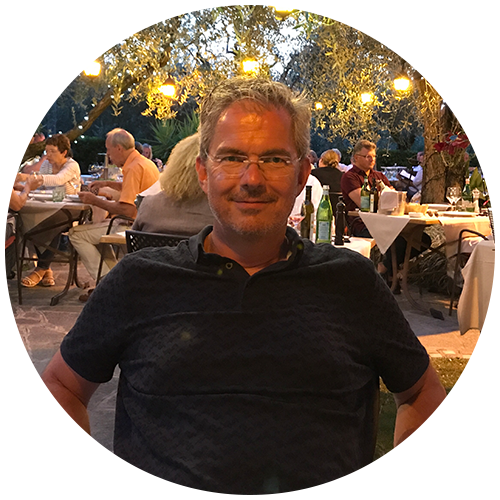 Harald
Diesveld
IT-Director,
IT
Hey there!
A quick introduction of myself: my name is Harald Diesveld. I am 51 years old, married with Lonneke and father of one son, Tom, who just recently started studying Health Science in Maastricht, The Netherlands. I live in Best, which is really, really near to the Vacansoleil HQ (my record (by car) is 8 minutes from parking lot to home ;-) ). I graduated in Computer Science at Eindhoven University a long, long time ago and have worked in the IT area ever since. Checkout my if you want to know more!
My hobbies include traveling with my family, working on my home automation system and cooking on my or Kamado Joe ceramic barbecue, meant for slow cooking. I love to cook for friends and family.
I have come to Vacansoleil to help make us a feared competitor in the online leisure market. I think IT is strategic in that transformation and we already have started making steps in that direction. However, there is still a lot of work to do and am looking forward to work with you all to realize the ambition.
Have any questions? Stop by my desk or drop me an email!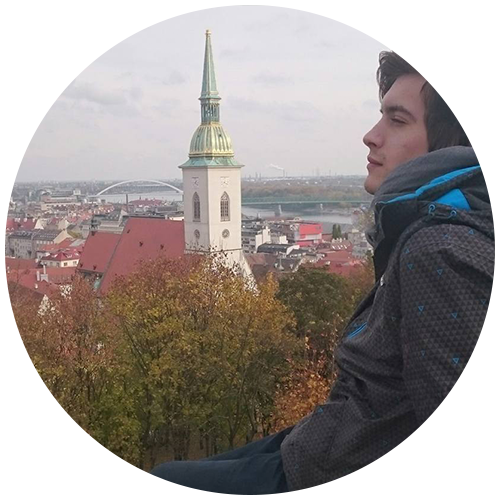 Szilárd
Katona
Employee Sales & Customer
Service, VHU
Hi everyone!
My name is Szilárd Katona and I am 24 years old. I was born and I live in Budapest. I studied Tourism and Catering at Budapest Business School and started to work parallelly in the last semester, first as a receptionist in a business hotel, after as an accommodation contact person in an inbound tour agent. After a detour to the bank sector I have decided to come back to the tourism and I am happy that I made this choice and became the member of the Vacansoleil team.
In my free time I like to play videogames, watch series and movies and take a walk into the city or to the nature. I really admire the fine arts, among my favourite painters you can find Leonardo Da Vinci, Gustav Klimt and Csontváry Kosztka Tivadar. I like to do craft arts in my free time as origami, decoupage, knitting and making crochet. IT also fascinates me, especially the programming, and I would like to improve myself in this area.
I am really happy that I joined Vacansoleil and I cannot wait to meet with colleagues from other offices as well and face the challenges of the work!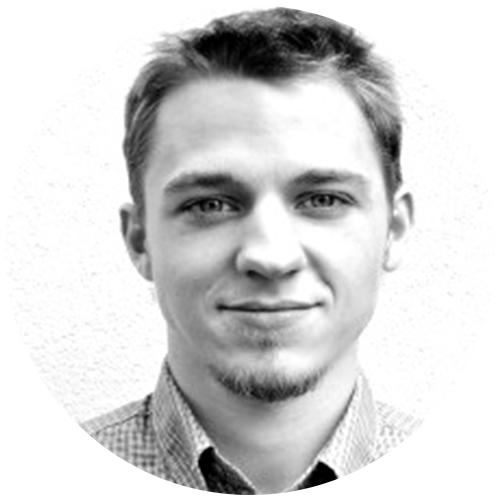 Tamás
Németh
Employee Sales & Customer
Service, VHU
Hello Everyone
My name is Tamás Németh. I have been working at Vacansoleil as a Customer Service Representative since the beginning of October. I am 28 years old and I have worked mainly in sales and customer care positions. I consider it crucial to be able to identify with the values of the company so I can credibly represent it and offer its services with genuine conviction. Fortunately, it is really easy for me, because I like to hike and travel.
I consider a healthy way of life very important. I like to experiment with various diets and eating strategies. I often spend the time alone, usually reading books. Some of my favorite authors are Sam Harris, Yuval N. Harari, and Jordan Peterson.
I am a quiet person, given this, and my practical attitude towards things in general, people often see me as a robot. It's fun watching their faces when they realize that I'm not. Or when they think they realize.
I have a notion of how to maintain a balanced lifestyle. Every day I strive to create the necessary conditions for this. I think daily physical activity, proper diet, social life and spending time alone are the most essential elements. I plan my leisure time taking this into account.
An average week of mine usually consists of work, doing sport alone and also with others, cooking, reading books, having meaningful conversations with friends, and just sitting alone, being mindful of whatever happens.
The missing element of my equation is some kind of creative activity - besides from cooking. I'm looking forward to finding one that suits me well. I am trying with writing recently. Wish me luck for this.
Maybe I will get some inspiration while I work here. Who knows?
Anyway, if you have any question about me, don't hesitate to ask if we meet in person.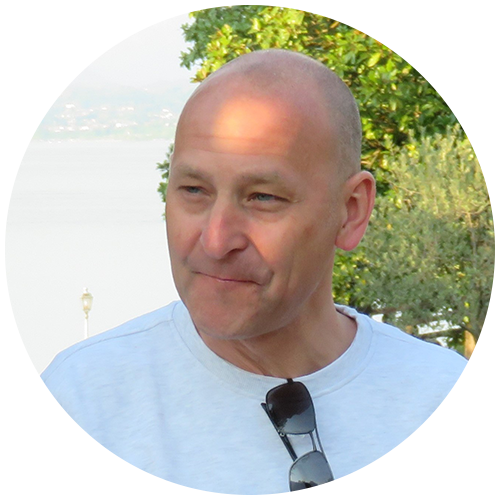 Corné
Huijbregts
Senior Financial,
Finance
Hi new colleagues…..
My name is Corné Huijbregts. The 1st of November I started at Vacansoleil as Senior Financial. I am 45 years old and I am living with my wife José, our sons Rick (17) & Roy (15) and 2 lovely cats in Tilburg.
I have 27 years' experience working at various companies. When I was 18 years old, I ended high school and started working at accounting firm BDO for a period of 15 years. It was a combination of work and study. I learned a lot about companies, administrations, processes, internal controls and financial statements. When I finished study, I was a Certified Public Accountant. Over the years I wanted to provide more added value to companies, so I decided to start my own company as an interim financial when I was 33 years old. I did a lot of interesting interim work at various companies. The work was fun, but over the years I didn't like the job hopping anymore. So I decided to look for a permanent job. When I saw the opportunity to work at Vacansoleil I just knew I had to apply.
Until 2 years ago I played football. I really love the game. But I had to stop because of an injury.
Roy, my youngest son, plays football as well and Rick, my oldest son, plays water polo and is a lifeguard. So we are busy with our sons. In the rest of our spare time my wife and I like to be outside. We hike and bike, do some drinks at cafe terraces, like relaxing in the sauna and sometimes do a small gamble in the casino. Twice a year we go on holiday. In the summer we like to be in Black Forest in Germany and in April/May we go to a camping in Italy. We enjoy the beauty of Italy and the time together as a family. Our sons have a group of friends at the camping. It is fascinating to see those boys and girls grow up to young adults.
I am really happy to be part of the Vacansoleil-team and I am looking forward giving my contribution to this beautiful company.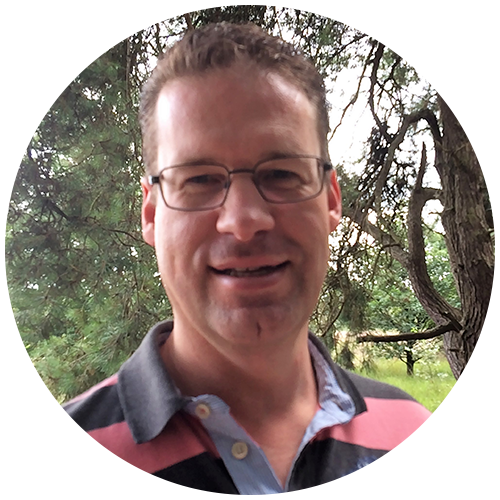 Iwan
Heeffer
Senior Software Tester,
IT software
Hi colleagues!
My name is Iwan Heeffer, 45 years old. I live in Etten-Leur together with my wife, 2 sons and 2 cats.
I started to work at Vacansoleil at November 1st. My jobtitle is Senior Test Specialist. This means that next to testing the software, I also look at the processes and tools which concerns the quality of the software we deliver (web and Coresoleil).
Not only the development teams are responsible for the quality of the software, almost everybody has a role in it. In my opinion quality starts with the question or wish from the user via the look and feel to the delivery of the software. It's my challenge to ensure quality in this whole process.
A long time ago I graduated from the HIO Eindhoven. So I was trained to become a software developer. I did some development work for a few years, but it wasn't my thing and stared to work as support engineer. As a consultant I gave support to other companies, like network - or system administrator. Before I came to Vacansoleil I worked almost 14 years for a company which develops systems for pharmacies and general practitioner. I started there as a service centre employee to help de pharmacists and practitioners with the software. Within 2 years I became the team lead of this department. 7 Years ago I switched to test specialist and became the lead for testing the software for pharmacies.

My spare time I like to spend it on photography, making music with my clarinet or watching series with my wife. For sporting, I play tennis (competitive) and do ballroom dancing (non-competitive).
I'm pleased to be part of the Vacansoleil-team and looking forward to work together with you to improve and ensure the quality the software we create.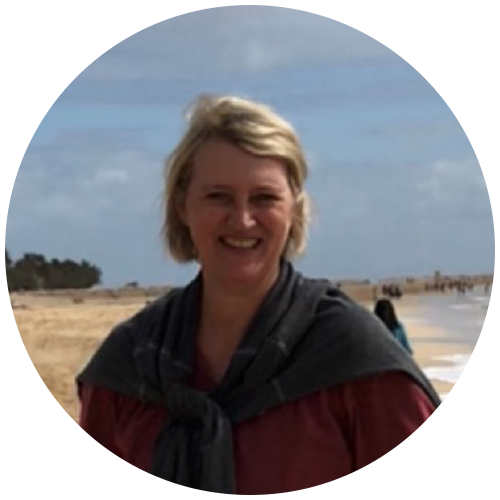 Sabine
Girschofski
Employee Sales & Customer
Service, VDE
Hi everybody!
first of all I´m glad to be part of the Vacansoleil-family now J. I startet my job in the sales department here in Neuss in the middle of September 2018. The whole Team gave me a really warm welcome!
My name is Sabine, I´m 52 and I was born in Mönchengladbach (some of you might know the city from soccer). Now I live in a little village called Willich-Schiefbahn with my husband and our cat called Ginger. In summertime we love to BBQ with our three sons (16, 18, 24) in our garden. In my free time I love going out with my husband taking photographs – especially when we´re on holiday. We like to take pictures of landscapes and buildings. Most of my holidays I spend by the seaside, because I love walking along sandy beaches, swimming in seawater or spending time on catamaran trips.
Where have I worked so far? Well, I´ve done a lot of different jobs. Starting with an apprenticeship in a Hotel, followed by working at Düsseldorf International Airport as a check-in-hostess. After that I´ve been selling cars for a long time, further I´ve been working for a big German Travel Company doing reservations and bookings in the b2b-sector. The last nearly 18 years I´ve been working for Daimler AG (Mercedes Benz), finally in the Internet Sales Team for used cars.
Working here at Vacansoleil is really satisfying. It´s a lot of fun making people happy by selling holidays, which is the most important time of the year for them!
Andrea
Cuijpers
Business Controller,
Finance
Hello Everyone
My name is Andrea Cuijpers and I started my job as Business Controller at Vacansoleil the 1st of November. You can find me at the Finance department on the ground floor in the Vacansoleil Eindhoven building.
I live in Veghel, a village about 30 kilometres from Eindhoven, with my husband Pepijn and our 2 kids: a girl Marre (10 years old) and a boy Friso (7 years old).
The last 12 years I was working for 2 retail companies, one was a big shoe retailer and the other one a big home fashion retailer. I started as Assistant Controller, became Finance manager, but the last 6 years I was Business Controller. My job was to help the management team to control the company and take the right decisions to achieve the strategy. I was also busy with budgeting, commercial analysis and business intelligence.
In my spare time I like to spend time with my family, and when there is any time left over I like to go shopping. My kids are both playing hockey, so every weekend we are supporting them where we can. I also play hockey every Monday evening and we have our own competition with other women's teams. Every winter we like to go to Austria for skiing in the loveliest ski area on earth, Saalbach-Hinterglemm. The best place to be during the summer holidays is Italy, in a Serengeti XL in the Tuscan hills!
In just a few weeks I feel like I have become a member of the Vacansoleil family. I look forward to work together with you and help the company to achieve its goals.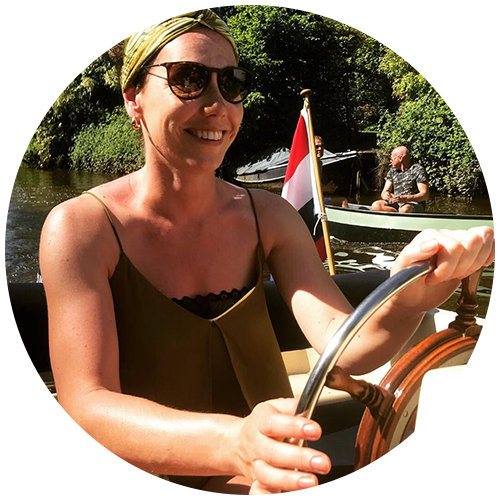 Milou van den
Boomen
Coordinator VLA,
Vacansoleil Training center
Hi All,
Nice to meet you all, or at least tell you something about me as your new colleague. Since December 1st, I am part of the Vacansoleil family as the coordinator of the Vacansoleil Academy. Together with our teachers and partner schools we educate our future employees.
Before I started working in this roll, I worked as a project consultant for a furniture company. As you can imagine this is a whole other branche, but not completely new as I studied leisure management during my study.
Speaking of leisure, in my free time I love to play sports and especially Volleybal. Besides sports I enjoy spending time cooking and organize events for friends. I live together with my man in Nederweert, where I moved to from Breda.
I hope to meet you all soon!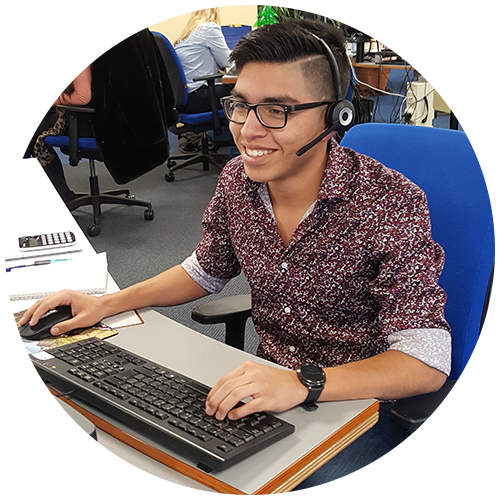 Raoul
Verspaget
Employee Sales & Customer
Service, VNL
Hello Colleagues,
My name is Raoul Verspaget, 20 years old. I live in Venray with my parents and dog. Last December I started working at the Sales department in Eindhoven.
Before I started here I studied at the Vacansoleil Academy in Nijmegen for 3 years. I've had three internships in France of which two were on an Iris Parc campsite. During my time at school I learned a lot of the campsites and about Vacansoleil.
In my free time I help teaching gymnastics to a group of boys who also do competitions. Beside that I play the drums for myself and in an orchestra.
I can't wait to meet more of my new colleagues during my time here!