News from the

European offices
Cooperation VDK with Nordisk Film
In Marketing it's all about being creative, getting reach and involvement from potential customers... without a big spend. So for this December / Christmas we have made a cooperation with Nordisk Film, which is the leading Nordic entertainment company / the biggest Cinema chain.
Nordisk Film is launching a Christmas Calendar, and every day up until Christmas, you can win great presents from the big brands that are part of this calendar.
For Vacansoleil DK it is a great honour to be part of this activity, as the Vacansoleil Brand will be seen together with top leading brands in Denmark - which we can gain a positive effect from. And moreover, it taps directly into our primary target group, families with children, who visits the cinema often during December, due to new Christmas movies.
The only costs for Vacansoleil's participation is helping the cinema with gifts for their customers - a gift voucher of 2.500 DKK (330 euro)
Nordisk Film will advertise for the calendar throughout December on facebook and instagram (organic and paid), on youtube, in cinemas, e-mail, on their website and even in Google ads.
The result from last year was great, in total (across the various media platforms) the Christmas Calendar got a reach at 2 million and almost 250.000 visited the specific Christmas Calendar platform.
Facebook and instagram: Reach is over 1 million
Organic search after being shown in the cinemas
E-mail sent to 331.000 with an open rate of 49% and CTR at 31,87%
We look forward to the cooperation and hope that we can get a lot of new potential customers visit our website and consider Vacansoleil as their next holiday partner!
Christine Ellehammer, VDK
Quo Vadis 2018 for VFR Office
Quo Vadis : "where do we go" in Latin. VFR's big day for the summary of the year.
As each year for 4 years now, we gather all the team VFR for a day meeting together. Pierre, Tom, Anthony and Jens came from Belgium. We joined them to our favorite meeting place : La Ferme du Cornadel near Alès.
The Yellow Vests didn't stop us achieving this important day. Ludovic gave us an exhaustive feedback on all the important items and big figures of the group and the French Office.
Thanks to Pierre we received more details from MVO's appointments and decisions. With Pauline and Tom, we had a check-up of the marketing and content realizations 2018 and objectives 2019. Frederic, Sales coordinator, allows us to enter more precisely in the figures of the sales department in general and by person.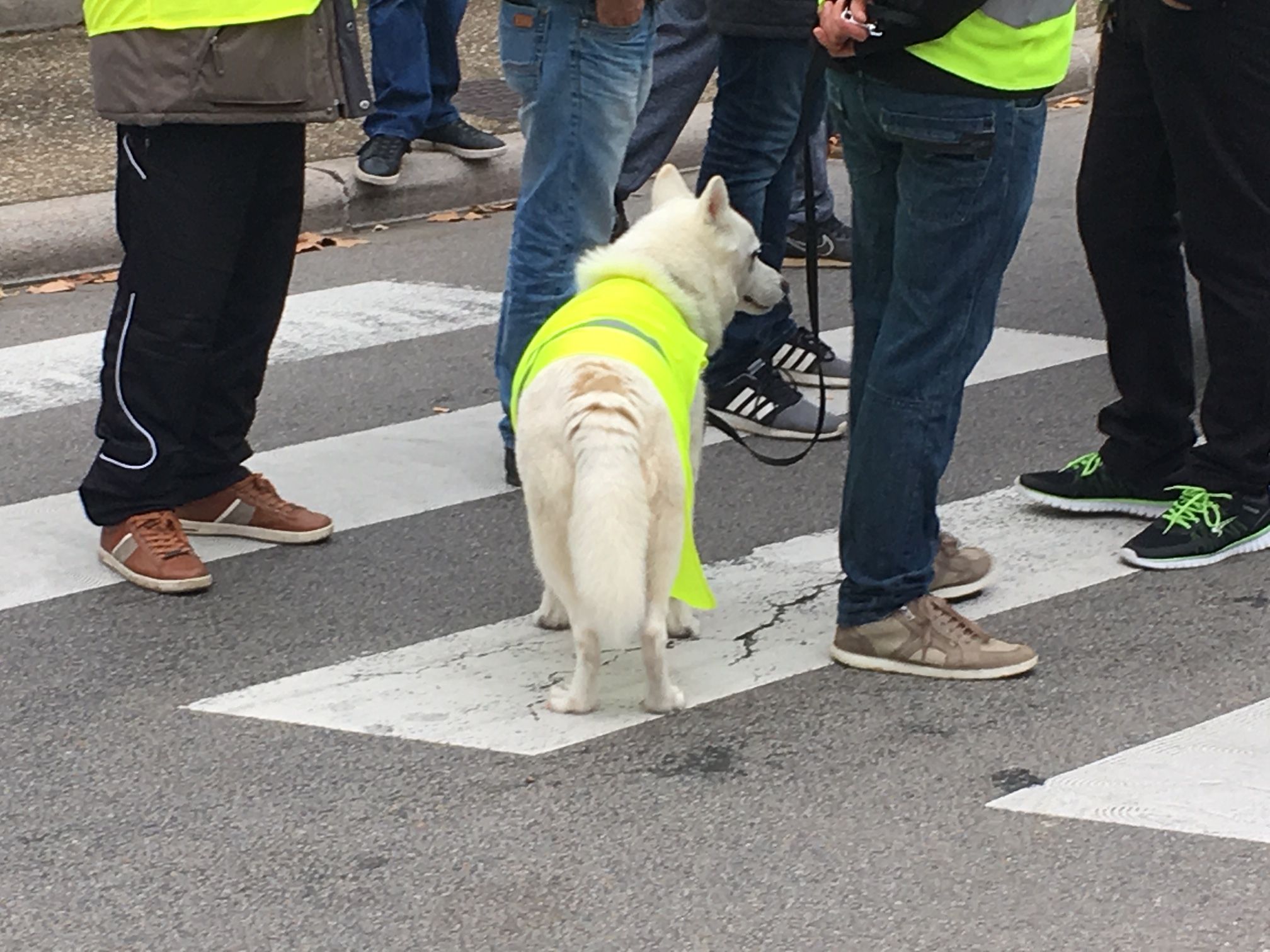 Even the doggies follow the yellow vests: "Can't stand anymore to pay dog food so expensive!"
All the team : direction, sales, marketing were there and we took the time to exchange and search how to go further and reach (or overcome -we wish it) our 2019's objectives. So now :
Let's do it !
Team-Event-Day
for VDE
On 9th of November the German Vacansoleil-Team started our event-day with having a little lunch in our new break room at lunchtime, followed by a workshop. Our Director, Jeroen, presented important business figures of the last sales year. We have been informed what about our goals for the future as well.
We worked out what could grow our business in the future, where we see chances and further possibilities. We had a lot of ideas to win new customers from the middle and the north of Germany to spend their holidays with us. Another idea was to offer more campsites in the Netherlands and in the north of Germany which is closer for these people, than going on a long trip to Spain, the South of France or Croatia.
In the afternoon we went outside in two teams with 4 members each to make a quest tour through the city of Neuss where our office is situated. We had to find out things about the history of Neuss going back to the year of 1474. At the end of our mission we had to save the city, which was exciting, indeed. After walking around 8 kilometers we found the final clue!
Now we really deserved a delicious dinner in a pub which exists since 1870. We all had goose with red cabbage, dumplings and sauce. A traditional meal in Germany in this time of the year. We took a few drinks during the evening and had nice and funny conversations. It was a successful day for teambuilding and fun.