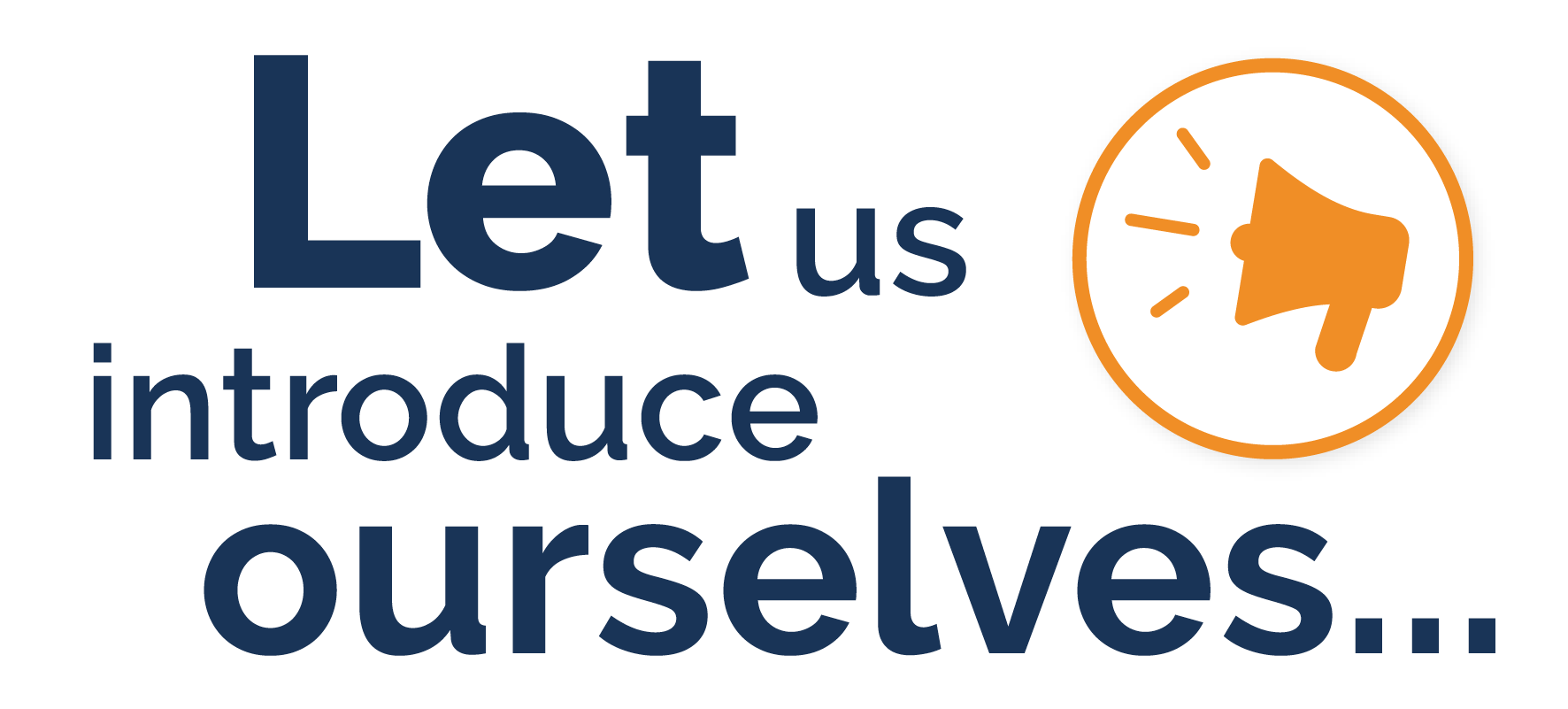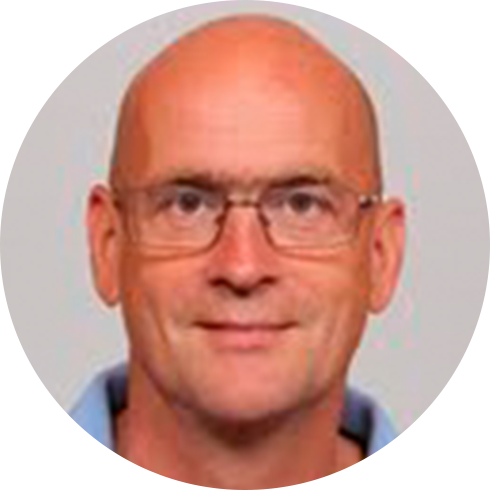 Frans
Huinink
Finance Director
at Iris Parc
In writing this introduction for the Soleil-times today (20th, March), I suddenly realise that it is already 2 months, since I started my new job as Finance Director at Iris Parc. Incredible how fast these first months passed. This definitely feels good, and as I wrote on LinkedIn, coming back into the leisure industry feels for me as a homecoming.
My name is Frans Huinink, 59 years "young", married with Els and proud father of 4 adults and grandfather of 2 grand-daughters and a 3rd coming up. After high school I immediately started working and in parallel I studied for CPA (Chartered Accountant). Working already for almost 40 years but it certainly doesn't feel that long. For sure my 23 years at Center Parcs / Pierre et Vacances, contributed to this "good" feeling. After Center Parcs, I made a sidestep towards other industries. Working for 3 years in Europe for a Japanese global manufacturer and last 2 years as Finance manager for the joined venture VodafoneZiggo.
Now, back in the exciting world of Leisure! I really look forward, with the energetic teams in Amsterdam and Paris and all "VAC" colleagues in Eindhoven, to move the Iris Parc strategy forward.
Not thinking about retirement (yet), but when I retire, I really hope we own our 20 up to 30 campsites and as such contribute strongly to a sustainable future for Vacansoleil as well.
Let's get moving!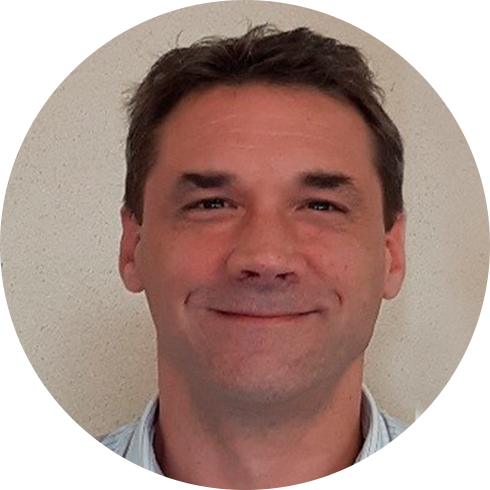 Leonardo Saldan
Product manager Italy, Germany and Austria
Dear Colleagues,
My name is Leonardo Saldan, since 1-3-2019 Product Manager for Italy, Germany and Austria.
I am 45 years old , married and father of 3 sons (Stijn, Timo and Luca). In my spare time, I like to run and I am coach of a soccer team for kids up to 10 years. My wife and I love to go on holiday with the kids, especially to Italy. Also because I have family in Milano.
In the past, I worked and lived by Lake Garda. I was working as an ITM'er for Selectcamp during the summer and installing mobile homes in the winter in Italy, also for Selectcamp. I also worked 2 years for Camping Bella Italia, Peschiera del Garda.
After 7 years I returned to the Netherlands, and for the last 10 years I worked as an account manager in the Industry in the south east of the Netherlands.
The camping industry has been always in my heart and when I saw the job of Product Manager with Vacansoleil, I knew that this was what I wanted. Vacansoleil is a big company and active in a lot of European countries. Offering a great holiday to people is a beautiful thing to do.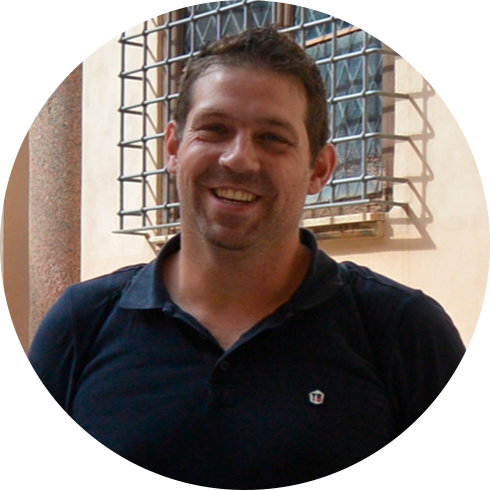 Matthieu Hornain
Director
Chateau de Galaure
Hi everyone!
My name is Matthieu Hornain, i am a new director of Chateau de Galaure campsite, I am 33 years old and I started working for Iris Parc the 18th of March 2019. Thank you all for the warm welcome. My origin takes place in small village next to Lille in north of France, I settled down in south since I am 16. I am working in outdoor hospitality for 10 years. After been graduated in tourism bachelor, I started to work in my family company, a small charming campsite situated in south of Drome near by the Mont Ventoux, surrounded by grapes and under the shade of olive trees. After 4 years spent to learn the job, I've been employed as campsite director by the gourp Huttopia to run two sites. The first one was next to Tours in the Loire Castle Valley. It was a natural campsite on a border of a lake in an amazing forest of pine trees. The second was on the river bank of Ardeche, 15 minutes walk from the famous canyon.
More about my hobbies, I have green fingers, so naturally during my spare time I enjoy to create, to grow and to take care of green places and gardens. Also, I like to practice sport. Bike, trek and running are my favorites. I am a "bon vivant", I enjoy sharing moments with my friends and colleagues and the best is to do it around a good meal.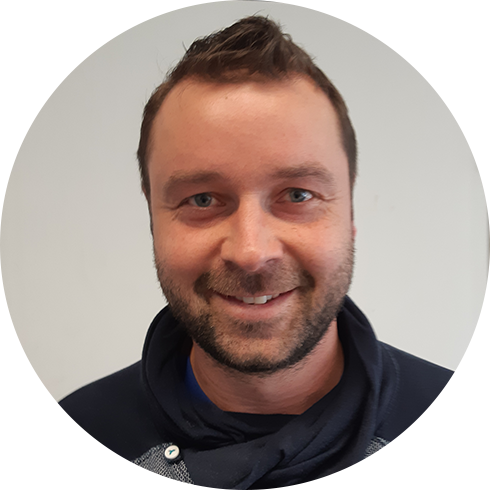 Bas
Willemsen
International Team manager European Leisure Support
My name is Bas Willemsen and I have been working for Vacansoleil and European Leisure Support for 5 years now.
With a structural education and a number of years of work experience in that sector, the position I now have at European Leisure Support is not an obvious one. The reason I changed jobs was actually related to the crisis of some time ago. I know that I like working outside. Due to the crisis, I was increasingly putting myself behind a computer and felt uncomfortable about it. That's why I started looking for other work and ended up at Vacansoleil.
In the first year of management at a campsite, I felt like a fish in the water with this work. In this way I have continued this to this day and have since expanded to ITM.
I hope to continue this for many years with great pleasure. Because with nice weather and happy guests who wouldn't want that !!
Wouter Korremans
International Team Manager European Leisure Support.
I am Wouter Korremans, 31 years old. First started at the Vacansoleil Academy in Breda. Thanks to my internships I got a taste for camping life. Had a really good time. In addition, over the years I was allowed to gain experience as Head Animator, Junior & Head Administrator & (dis) assembly worker / team leader in different regions. I have seen many beautiful places in Europe thanks to working and traveling at Vacansoleil. Personally the ideal combination for me. In the meantime, my experiences at Vacansoleil ended up in the warehouse facility where I worked for about 6 years. Then, at the end of 2015, luckily, we made the choice to go abroad again. For example, I backpacked a year in Australia, as well as 14 months in New Zealand.
Returned early this year after traveling through America and South America. Secretly been away for a while, but this year, with a lot of sense, I started a new challenge in the position of International Team Manager at European Leisure Support.
We are currently constructing the tents in Central Italy and are already being spoiled by the sun.