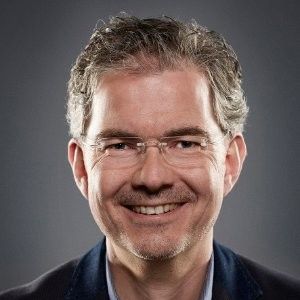 In person
Harald Diesveld
1
How long have you been with Vacansoleil and what did you do before?
I started working for Vacansoleil on October 1st 2018, so fairly recently. Before that I worked for a small consulting company called IntoAction. As part of IntoAction, I have worked for 8 years for Philips and Philips Lighting, bearing responsibility for delivering eCommerce platforms across the globe.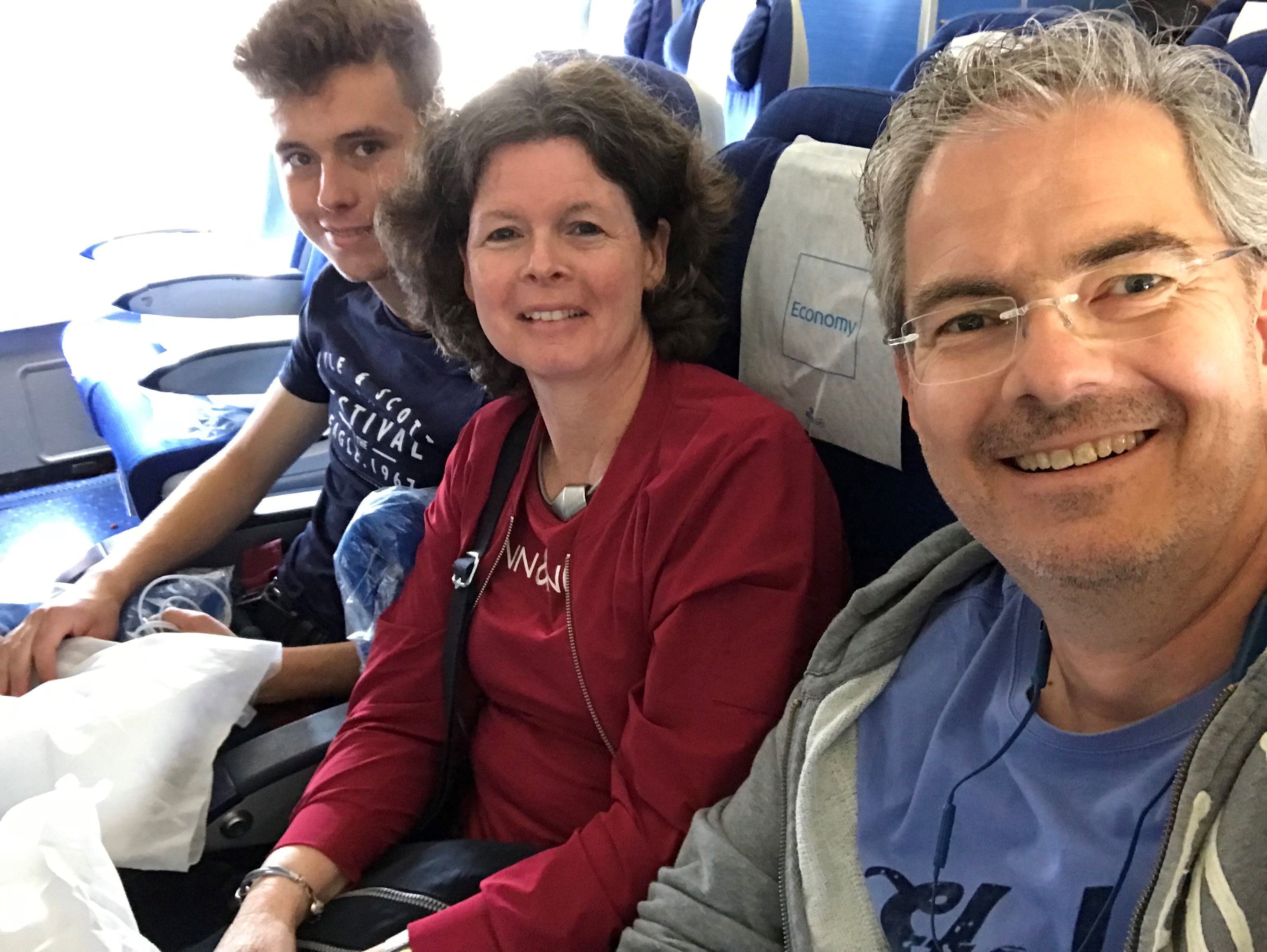 2
What are your hobbies?
I love to travel and cook. One of my favourite travel destinations is the US West Coast, visiting National Parks like Yosemite and Yellowstone. I love to travel with my wife Lonneke and son Tom.Next to travel I love cooking, especially outdoors. I have a wood-fired pizza oven and a kamado style barbecue (for the connoisseurs: a Kamado Joe, similar to the Big Green Egg) which I love to cook on. But also Italian dishes are amongst my favorites.
3
The thought of what dish makes your mouth water?
There are many actually. Three particularly spring to mind: any Italian dish with truffles, a pizza Napolitana with real "mozzarella di bufala" from my own pizza oven and shoarma prepared on my Kamado (see the mouth watering online video that I use as a recipe).
4
What is your favourite kind of music?
I'm a kid from the 80's, so I love bands like Duran Duran, The Police, A-ha, Genesis, Tears for Fears, Frankie Goes to Hollywoord, Bruce Springsteen, etc. But I can also really enjoy more recent music like Coldplay, David Guetta, P!nk and at the moment I just love the song Señorita from Shawn Mendes and Camila Cabello.
5
With which famous person would you like to go on a date and why?
Elon Musk. I admire his entrepreneurship, perseverance and nerdiness. Dreaming up Tesla as a company, solving fundamental electric car issues by building the Tesla Supercharger network, thinking of a car as a software product by offering continuous software updates that actually provide new functionality to the car at night. So you step in your car in the morning and it can do more and better stuff than the day before. Also funny stuff like naming your cars models S3XY. And on the side start a successful rocket company called SpaceX because you want to travel to Mars. Although he has his weird side, I find him really inspiring.
6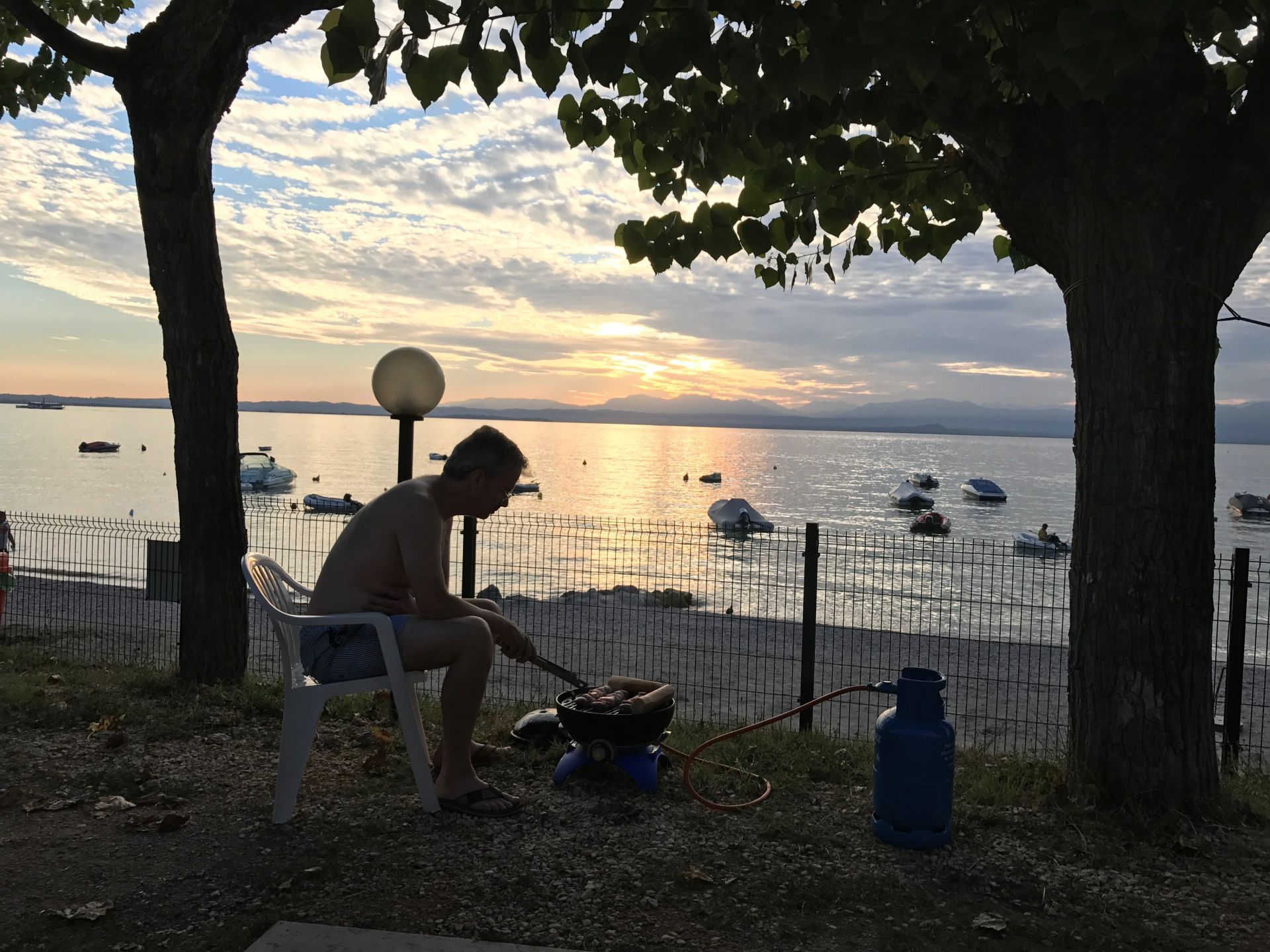 Me doing my hobby at my favourite campsite Camping Belvedere.
What is your favourite campsite?
At the moment this is Camping Belvedere in Lazise, Italy. We have visited it over 10 times in the past 15 years. It is not that the campsite is attractive, but rather the beautiful view of Lake Garda from our terrace in front of the mobile home. So awesome! In a few weeks I am visiting Iris Parc Birkelt, my first Vacansoleil campsite, so my favourite might change.
7
What else would you like to tell your colleagues?
Feel free to approach me if you are interested in what's going on in IT or if you have suggestions!
8
Who will be asked these questions next?
Andrea Cuijpers from the Finance department.