News
from our
Vacansoleil
Offices
The 6 "Did you know" facts from the Belgian office:
Pierre invites us to have lunch in his garden every year when the weather is warm?
Jens brings whole coconuts to the office, even when he doesn't eat them.
Anthony drinks so much chocolate milk, he has to go to the glass-recycling container once a month. Last time he collected 28th bottles.
Jamie came to the office with nail polish on once after he had been to the Dour music festival. He had to send us proof in the evening to show that he had removed it.
There is an office in our building on the 4th floor where the employees actually take their dogs to work. Pierre had to send an angry mail once, because the dog had peed in the elevator
Irene, Charlotte and Liene carpool every day. This is what they look like if they are stuck in a traffic jam.
Pierre Fivet, VBE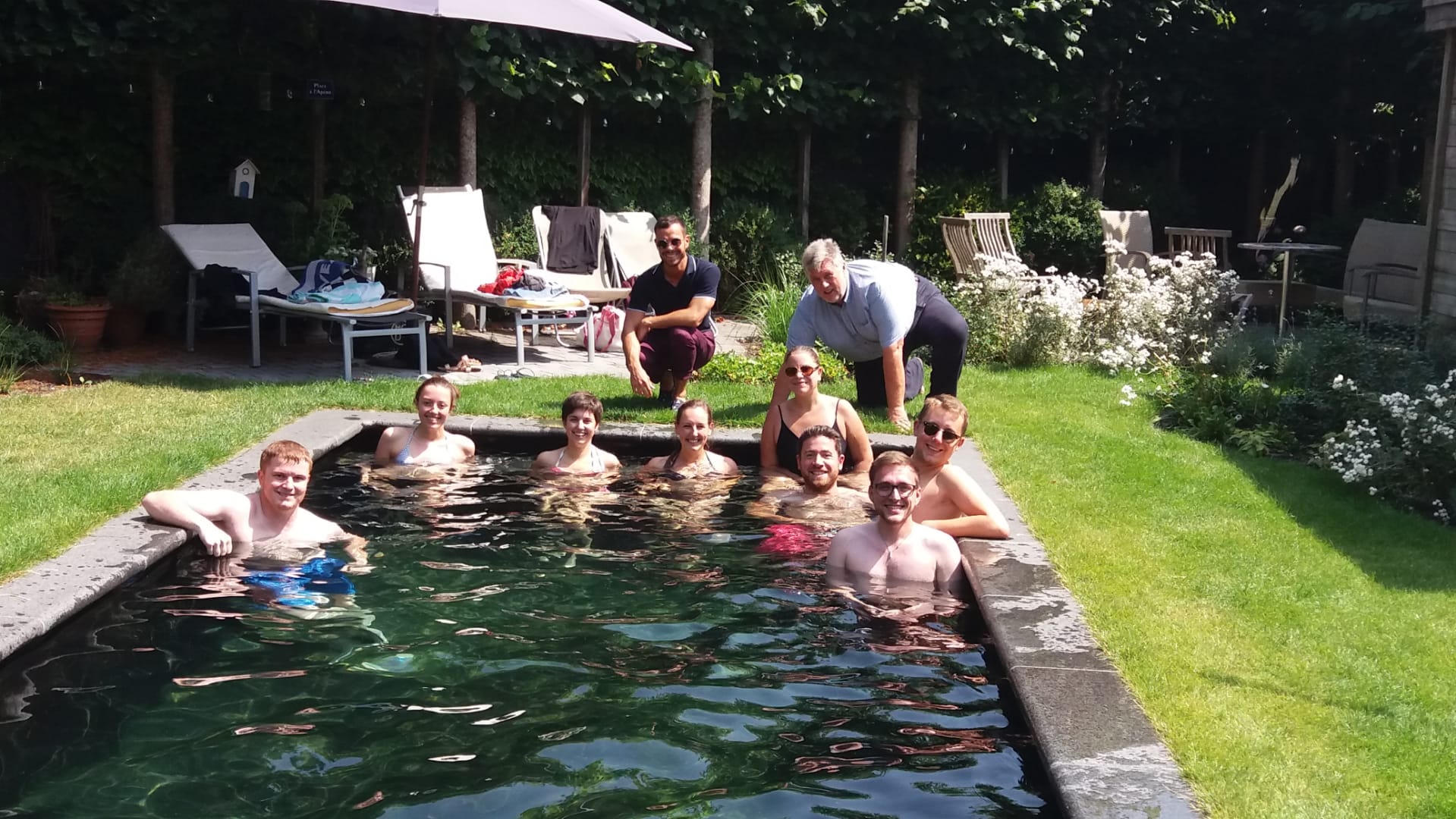 Hello everyone! This is Vacansoleil France!
First of all, everyone here is doing well and we hope that you are doing the same. Well. What can we say? First of all, VFR has achieved its sales target this year, it is very satisfactory and a real pride to have achieved this target. The beautiful months of July and August really helped this result! In fact, we had a very nice weather (a little too nice, more than 40 degrees sometimes!) during these two months. The kind of weather we'd like to have every year! Heat, sun and sand, the perfect cocktail for a successful holiday! Moreover, the bookings lasted even longer than last season! Until the last days of August bookings continued! It's been a long season this year. We hope to do even better by the end of the year and that motivates us even more for next year! We hope that the same dynamic will continue.



Secondly, even if most people are already aware of it, we welcomed a new face to VFR… Axel! He replaces Pauline during her maternity leave for all marketing purposes. In addition, he also performs the tasks that Tom did prior his departure from the company! Need a translation? You should talk to him!
Axel Chouin, VFR
VFR yearly meeting "Quo Vadis"
As every year, the VFR team met, in early December, for a debriefing on the 2019 season in an unusual place, outside the office. The day's program included a meeting in the morning with figures, findings for 2019, questions and answers, as well as perspectives for the 2020 season.
In the afternoon, the program also included numbers, questions but a unique perspective: to escape! Since the afternoon was devoted to an escape room session where two teams clashed to escape, one before the other ... as you can see nobody was abandoned in the cells of the prison.
Ludovic Pierru, VFR
Celebrating Day VPL 'turned black'
Season 2019 may have started slowly, but has gathered speed the closer it was to the summer. And with the joint efforts of several teams VPL has reached and exceeded sales result of season 2018 on August 5th. From that day we left color red behind and 'turned black', having the best August ever.
We could not leave that day unnoticed. We celebrated the success with delicious ice-cream and a bottle of cold sparkling Martini. Our good moods resulted in an original photo session, that we hesitantly decided to share with you all.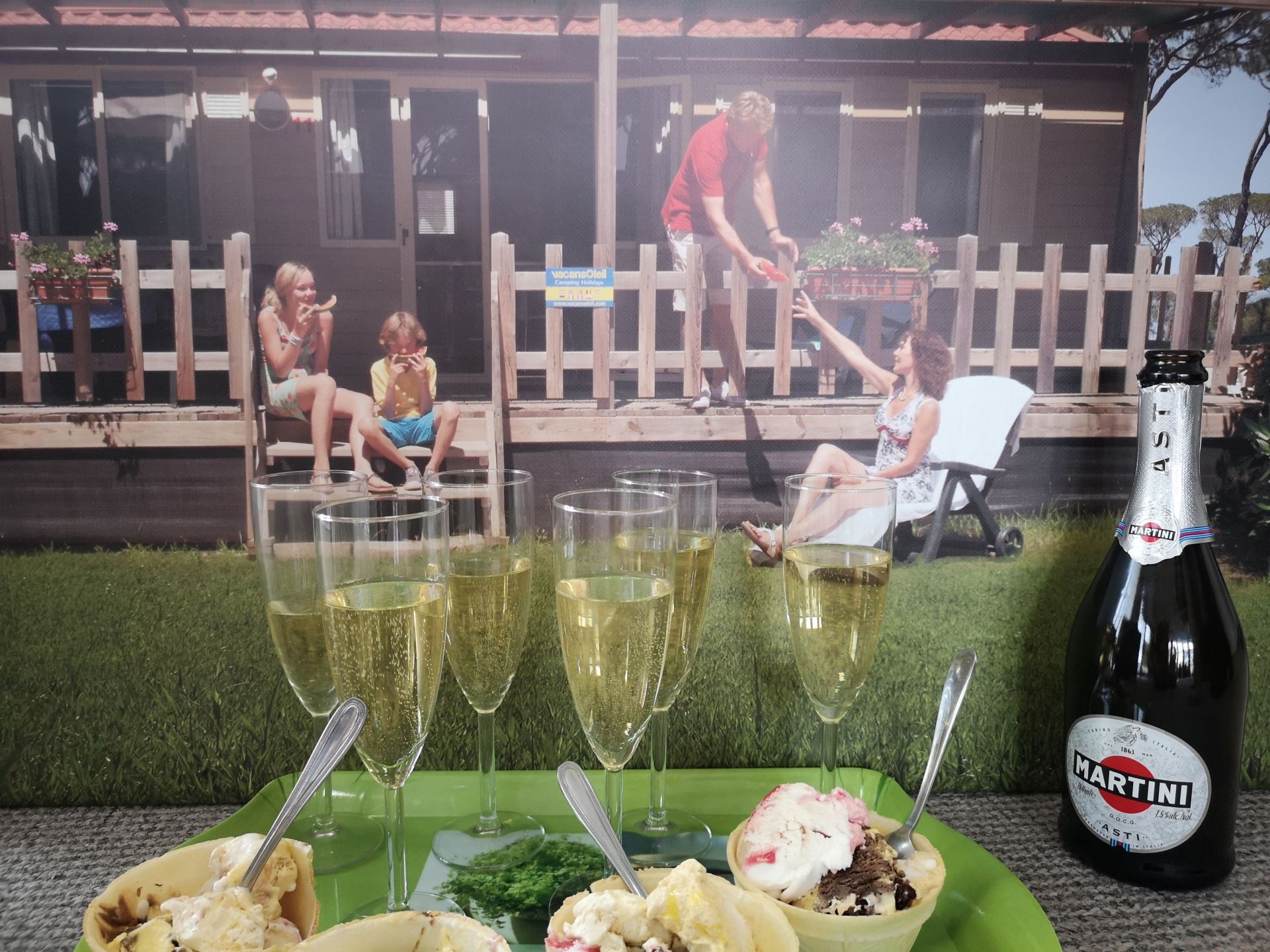 I would like to take this opportunity to thank everybody in Eindhoven who worked on our success.
And I want to say THANK YOU to my team for hard work and dedication. For caring. For being a great team. Like a family. Making work a second home. Bringing a smile to our faces every morning!
Agata, Basia, Ania, Magda, Michał, Piotr, Emilia – you are the best!
Agata Pogroszewska, VPL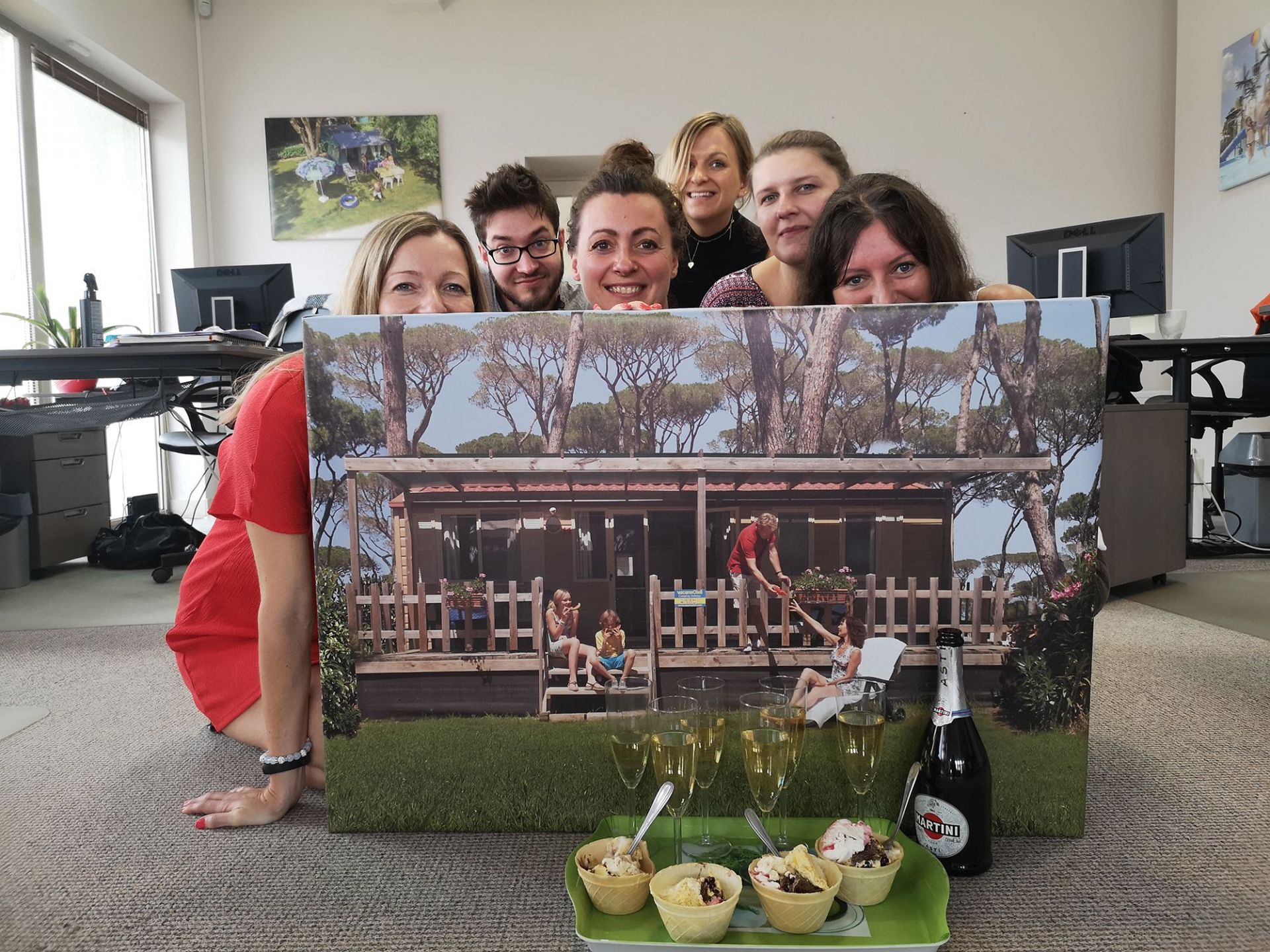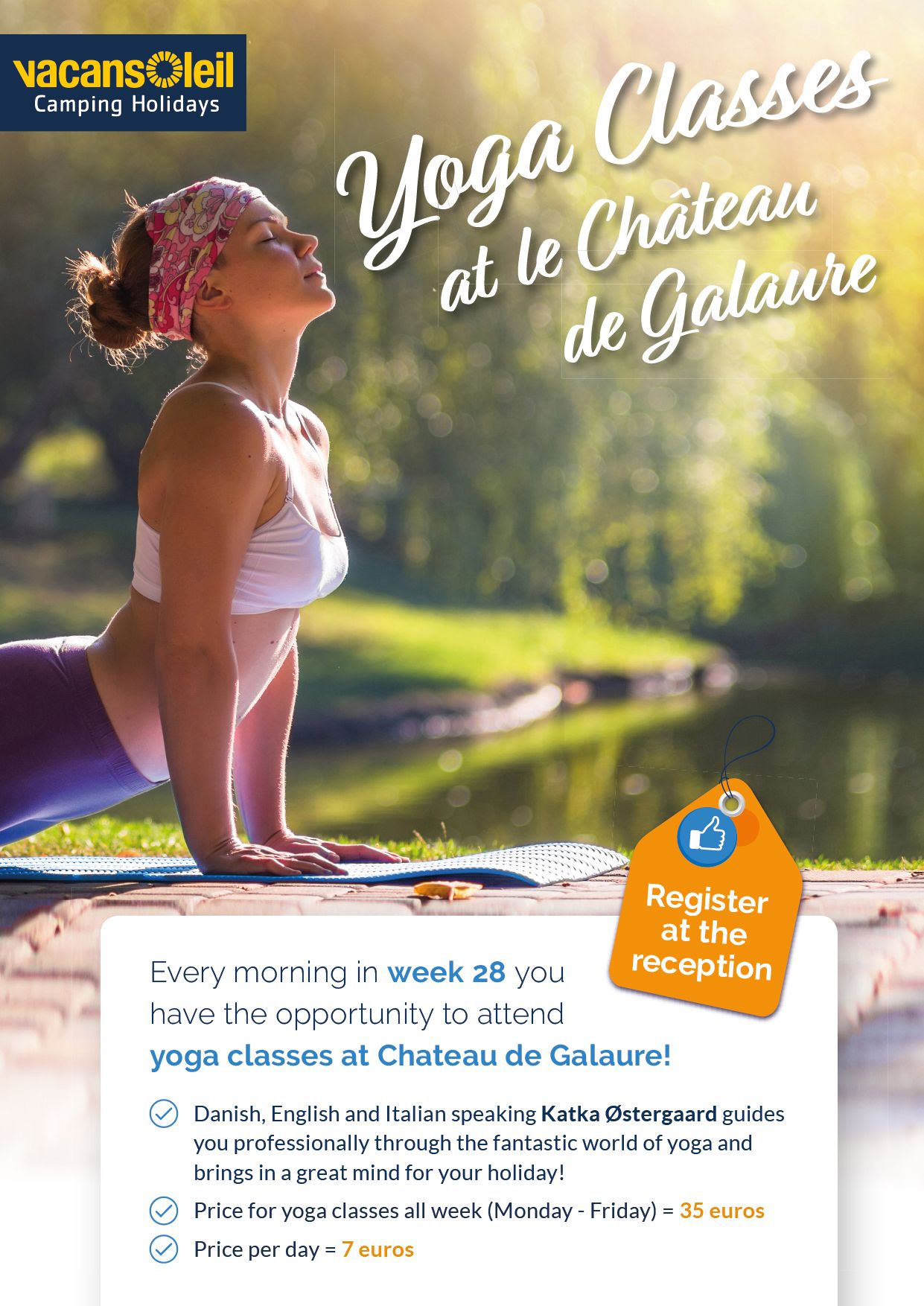 Yoga event at Iris Parc Le Château de Galaure
In order to create even more eventful holiday experiences for our guests, the Danish office arranged a yoga-event at Iris Parc Le Château de Galaure in week 28.
We sent a professional yoga instructor, Katka Østergaard, to IP CDG together with her family and every morning, she had yoga classes at a beautiful location at the campsite.
To help promote the yoga event at the campsite, we created posters (see picture on the right).
Even though we did not have that many participants, everyone was happy with the event and Katka will love to help us again if we want to plan new yoga events.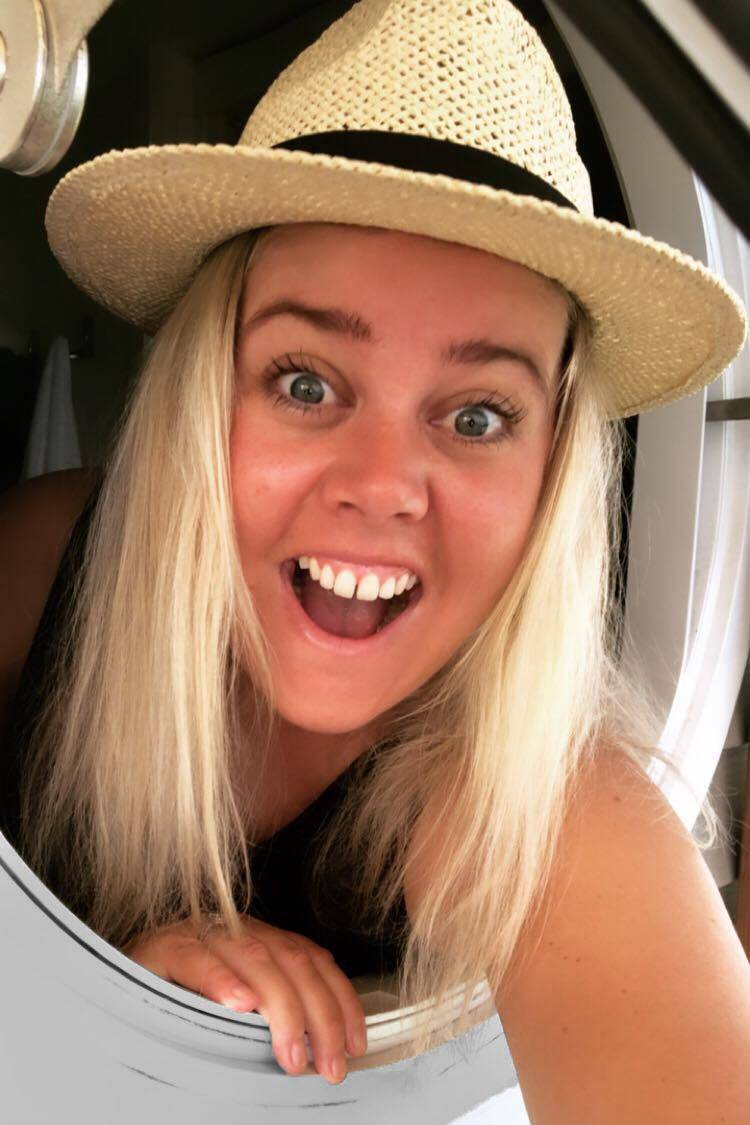 Moreover, to promote both the yoga event as well as IP Le Château de Galaure, we sent an influencer "Helle Helene" to the campsite in the same week, week 28. She did a good job promoting the campsite both via videos and images on Instagram.
One of the things that was really popular was when she explained, in a video, that the lagoon pool and the water park are right next to each other. This way, parents can keep an eye on all their the kids playing in both places - at the same time!!
She has answered an indefinite number of questions from her followers and she has sent around 30 links directly to the website of CDG to followers that are interested. She took over our Instagram stories profile for a couple of days, which gave a trustworthy and very hands-on feeling.
We want to repeat this event in 2020 if possible! All interested countries can sell this to their clients because our yoga instructor speaks both English and Italian!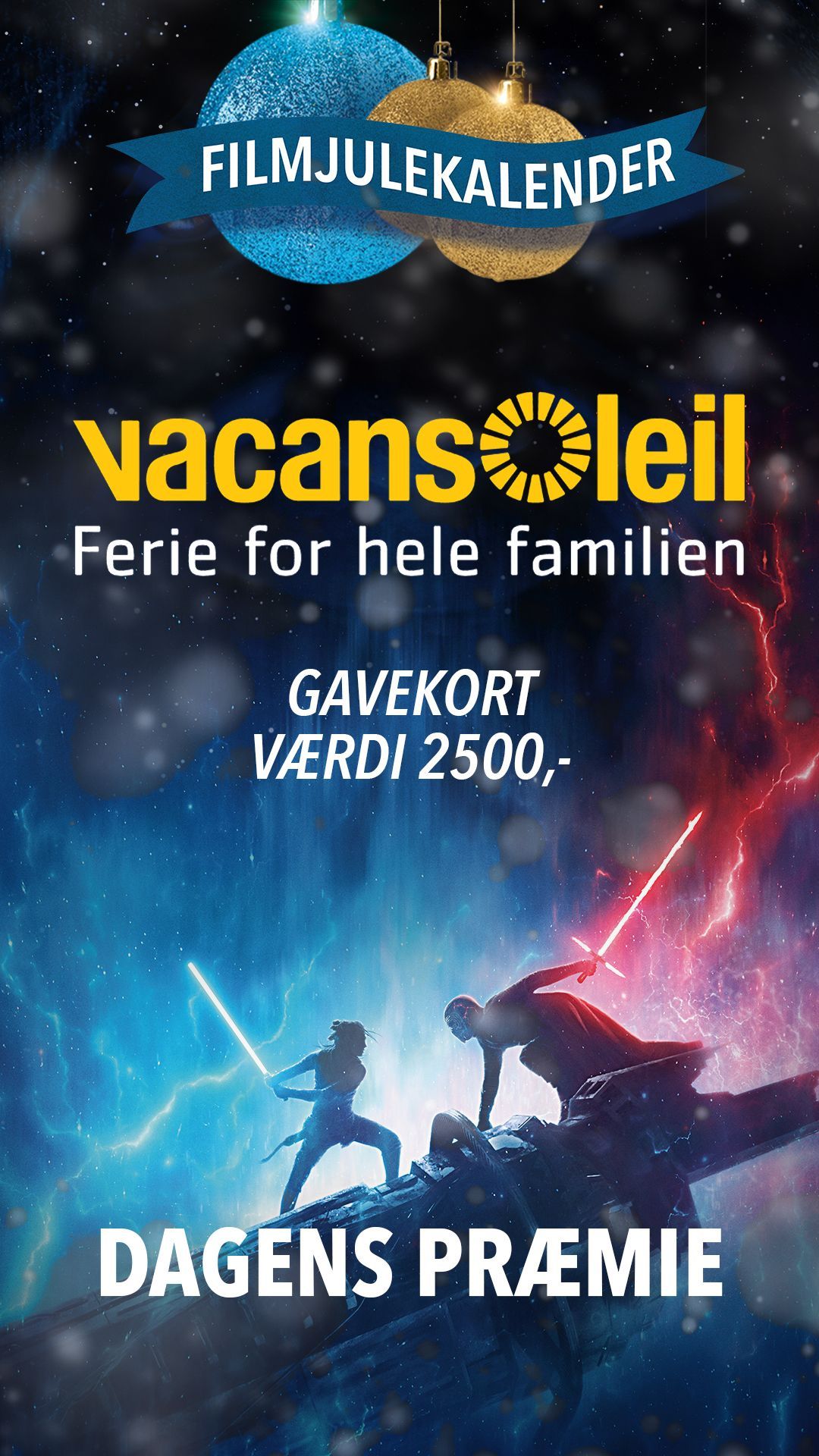 In Marketing it is about to be creative, to get reach and involvement from potential customers... without a big spend. So for this December / Christmas we have made a cooperation with Nordisk Film, which is the leading Nordic entertainment company / the biggest Cinema chain.

Nordisk Film is launching a Christmas Calender, and every day up until Christmas, you can win great presents from the big brands that are part of this calender.
For Vacansoleil DK it is a great honor to be part of this activity, as the Vacansoleil Brand will be seen together with top leading brands in Denmark - which we can gain a positive effect from. And moreover, it taps directly into our primary target group, families with children, who visits the cinema often during December, due to new Christmas movies.

The cost for Vacansoleil's participation is only the present - a gift voucher of 2.500 DKK (330 euro)
Nordisk Film will advertise for the calender throughout December on facebook and instagram (organic and paid), on youtube, in cinemas, e-mail, on their website and even in Google ads.

The result from last year was great, in total (across the various media platforms) the Christmas Calendar got a reach at 2 million and over 300.000 visited the specific Christmas Calender platform.

Reach on Facebook: 500.000
Reach on e-mail: 430.000
Reach in cinemas: 376.000
Reach on youtube: over 1 million
A total reach of 2.3 million
Christine Ellehammer, VDK
I would like to introduce my team of colleagues to you all, as we might not see/speak each other that much.
Shandon Travel has been the main Irish and United Kingdom agent for Vacansoleil since 2009 - we have a dedicated and specialised campsite team that manage all Vacansoleil bookings for two countries – UK & Ireland.
Introducing the Vacansoleil Cork team!
General Manager - Suzanne Mc Mahon
Suzanne is General Manager of the Shandon Travel Group above …initially working exclusively for the camping division ......Suzanne has visited campsites extensively throughout France, Spain and Italy and has very strong working relationship with all of the main ferry operators and airlines travelling ex Ireland & UK.
Office Manager - Philip O'Connor
Philip has been involved with camping holidays for over 20 years...and with the Vacansoleil team since 2009....he has been to many campsites in Brittany, Vendee, Charente Maritime, Aquitaine, Dordogne, Cote' D'Azur, Costa Dorada/Blanca and Lake Garda and looks forward to visiting many more.
Reservation agents - Amy O'Sullivan, Jane McMahon and Susan Contat
Amy.... has over 15 years of experience in the travel industry and nearly 5 years with the Vacansoleil team in Cork.....Amy has been lucky to visit many places in the world, and has visited many Vacansoleil destinations and campsites in Lake Garda, and the Costa Dorada.
Jane... also has over 15 years of experience in the travel industry and nearly 4 years with the Vacansoleil team in Cork....Jane has been lucky to have travelled all over the world and has visited many Vacansoleil campsites in Costa Dorada, Lake Garda, and Cote d'Azur.
Susan....the newest member of the Team has over 10 years of experience in the travel industry and has also travelled to many countries around the world, Susan joined the Vacansoleil team 3 years ago and looks forward to visiting some new and exciting campsites in the coming years.
Suzanne Mc Mahon, VUK/VIE