It was a (kinda) hot day in the spring of 2019 and as most of you expected it was the perfect moment for another FVFHSBBBQ. It's was the 3rd time, but it never gets old.
Pretty soon we noticed that most of the colleagues that were going to attend work in the IT department. With this information we started to look for an activity that would interest them.
We knew that Nintendo was always a hit with these colleagues and so combined this with the digital game 'Just Dance'. A few people really liked the game and showed us their best moves (even though at times it might have looked funny), but most stayed outside and enjoyed the nicely cooked hamburgers, sausages, chicken, etc.
There was also no shortage of cold drinks (sponsored by the MT) to wash away all that delicious food.
As always there was a fine selection of beautiful music for everybody to enjoy playing on the background.
Burgers, Beer and Barquiz 2019
Wow, it's almost the end of 2019 and most of you know what that means of course: it's time for another Burgers, Beer and Barquiz party! Of course hosted by your dearest colleagues Martijn, Peter and Dick, also known as the Avocado's. It was the 15th of November and at 17.30 sharp the first colleagues entered the cantina for a nice cold beverage to quench the thirst after a long week of hard work.
While more and more people entered, the BBQ was already 'on fire" and I bet you could smell the delicious roasted burgers at Eindhoven Airport. There may even have been a delay of the planes since we created some extra smoke in the area. Peter was taking care of the potatoes wedges and Martijn was entertaining the guest from behind the bar, with a little help from Frauke. Thnx Frauke! And also a big thank you to Nicole for preparing the food.
Almost 60 guests were enjoying their self-made burgers, beers, cola zero's, sourcy spa-red, jillz and many other different drinks, all requested by our own guests! But it's not only sitting back, relaxing and eating. No no! After dinner it was time to train our brains with a quiz… Let's see who knows the most about his/her colleagues, music, sports and weird youtube movies. Apparently we had some secret crushes in the room looking at the nicknames on the screen… But after 30 exiting questions we found the proud new owner of the Goblet of Avocado's: Astrid! Again congratulations!
Around 22.30 it was time to move our ass….to the city center of Eindhoven. We drank some beers, did a little dancing and tested our vocal skills in the karaoke bar. It was a nice evening and we can't wait to see you all again at Vacarnavaleil 2020: Friday 21st of February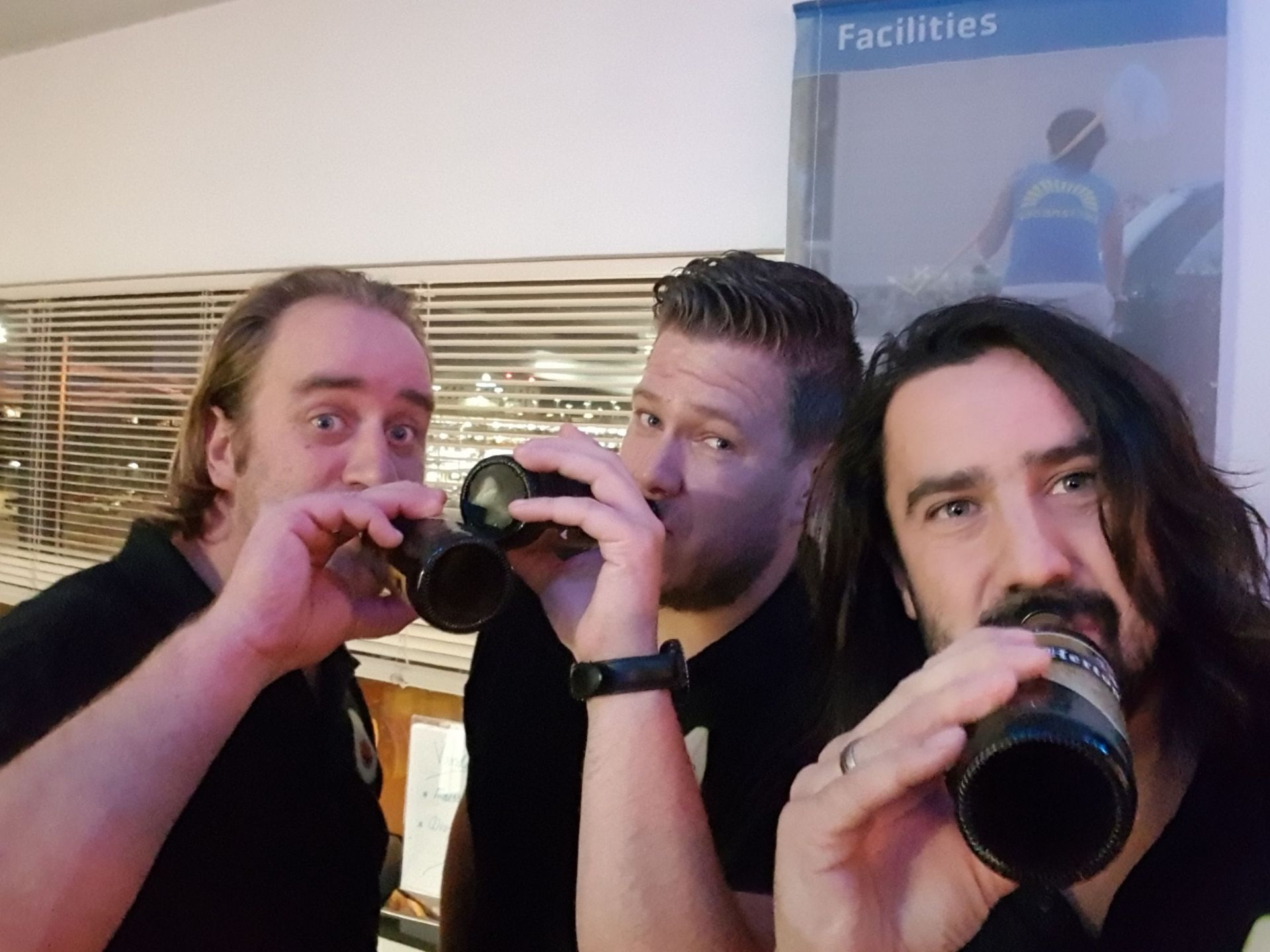 Unfortunately we also have some sad news to announce: Martijn is leaving Vacansoleil so he is also leaving our party crew. But you won't have to miss him that long as he will be present in the cantina to celebrate Vacarnavaleil with us. We want to thank Martijn for all the effort he put in the Avocado's to make sure that you had a nice evening and some great memories, while some of you lost some short term memory probably. Thanks for all the nice posters, quizzes and survey's, and of course the great music playlists!
For those of you who already did some math's, we will lose 1 Avocado so we are looking for a new avocado. More info soon!
Thanks all again for a memorable evening and see you at Vacarnavaleil 2020!
The Avocado's